What Infinity Water Users Are Saying
Please note that individual experiences with Infinity Water will differ as the water acclimates to one's personal DNA signature. Your comfort level drinking larger amounts of water, especially during the first stages of use, also determines how quickly and fully the potential return to balance or into a state of greater realization. It's all up to you; it's all about YOU!
"The muscles and tendons in my body are relaxing (I have bad scoliosis), and I'm much more comfortable than I've ever been. Then one evening, I put the water in some of my Tibetan bowls prior to a bowl ceremony. For the first time EVER, I saw the water go into hexagons, not ripples or other shapes – it's amazing! We drank the water later and it was the smoothest water I've ever experienced! I felt both energized and relaxed at the same time!"
— Lynne, Coeur Da Alene, ID
"In addition to everything else we've noticed with the water over the past six months, recently we decided to start giving our dog the water instead of the mega filtered water we usually use. She's a bit incontinent, dribbles here and there, and after about a week, there's nothing to pick up after! What a relief, and a lot less work! AND no more brown spots in the lawn from strong urine!"
— Laura, New Castle, CO
"At first I'm thinking, will these few drops of water really make a difference? I set it up in my jars the night before and I must say, after using it for a couple of weeks I felt more energy. Not a hyper energy. More of a focused energy. I also was hydrated. My body loves this water."
— Alan, Los Angeles, CA
"The water has definitely caused a shift in my energies, allowing things to come forward to be released. Allowing me to quiet my mind, and slow down. Allowing me to allow and ask for what I need, allowing me to Be … the real ME, reminding me to be more loving, to all situations, as the Universal answer to all situations."
— Marian, Rockford, MI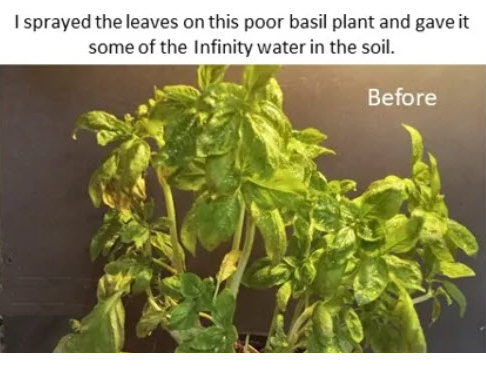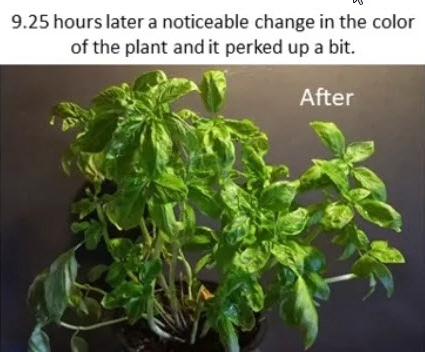 I placed 9 drops of Infinity Water in a 1-gallon glass jar last night and let it sit overnight. I have almost finished the first gallon, what I drank and added to the plant. I'm following the instructions with this water for my health.
— Deb, Banning, CA
We are all anxious to witness the healing progression and feel very blessed for the intro to this water! Infinity Water tastes of a pure spring. It is structured full of integrity, and its magical codeums are life-changing and affirm healing. It really helps to restore and rejuvenate! I highly recommend this water.
— Z. Zia, Fowlerville, MI
"I call this Magic Water. I've known Laura for over a decade and she always comes up with the right thing for me at the right time, so I gave it a try when she was here this summer. It's been a few months now and has helped with my energy level, my memory is noticeably improved, people comment that I'm easier to get along with and yeah, I'm sleeping a lot better so I feel better and in general I'm a lot happier about life. I have a surgery coming up soon and the doctors are seeing improvement with some other health issues that no one can explain. I won't be without it."
— Jim, Baker City, OR
"I made some water for myself, knowing it would help with my carpal tunnel syndrome. As soon as I made it, my severely ASD grandson came running across the living room and took it out of my hand, drinking the whole thing without stopping. He's never done that before! He loves the water! He's becoming much more emotionally stable and we can't believe the changes in all of our family!"
— Crystal, Lewiston, ID
"My 44-year-old son was setting a mouse trap in the attic and fell through the ceiling. He got hung up on a beam, and crushed his perineum. He was hospitalized for several days with surgeries and a reconstruction surgeon is waiting for the swelling to recede before anything permanent can be done… He can't sleep, has no appetite, is in severe pain, and is bedridden. He can't even sit up!  I arrived at his home to help cook, clean, and most of all, teach them about the blessed water, as they now call it! My little grand babe calls it the sweet water!
After drinking it for a little over a day and us spraying it regularly in the room and around him, he slept for almost six hours straight! The pain became very manageable. He began sitting up for short periods and his appetite returned.  He ate small portions of all three meals and even a snack before bed!
We saw great improvement physically and mentally. He has set some goals and waddled around the house 2000 steps – about one mile today in batches of about 300-500 steps at a time without a walker. He says the swelling is actually reducing, and is looking forward to his next appointment with the specialist! He even had the urge to urinate for the first time in two weeks. This has been his only source of water since I introduced it to them."
— Marian, Rockford, MI
"I have fought thyroid disease for the last 30 years. Doctors have been perplexed as to the constant fluctuation in my TSH. I have tried and been on every medication made, diet, and more. The water seems to have done the trick. For the first time in over 15 years, I have had a "normal" test.
While I was taking this water, I was helping take care of my aunt, who was diagnosed with stage 4 non-Hodgkin's lymphoma. At 79, this was quite a shocking diagnosis. Without her knowledge and me pressing her to drink the water, along with the treatment, I'm happy to say she is now cancer free! Not only is she cancer free, but she did not suffer ANY side effects from the chemotherapy except for hair loss. She had no pain, no sickness and did not lose weight. In fact, she maintained and gained strength. I believe with all my heart that the water had a lot to do with this. Water is Life!"
— Michelle, Meeker, CO
I'm ready to try this Magical Water for myself!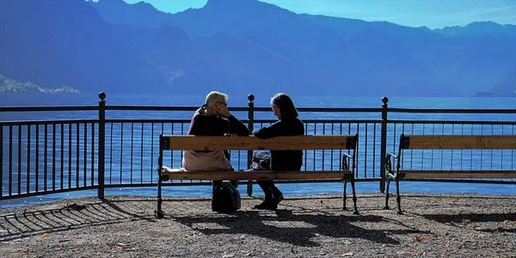 — Disclaimer —
Laura D. Barton, SourceLight Integrations™, and anyone affiliated with Infinity Water, LLC™ and this process do not make any claims, promises, or guarantees. Laura D. Barton and anyone associated with this work are neither diagnosing nor treating specific health challenges. The statements contained in this document are based on the experience and understanding of Laura D. Barton and those working with the water. These statements have not been evaluated by the Food and Drug Administration. Infinity Water, LLC™ has not been FDA approved to diagnose, cure, mitigate, treat, or prevent any disease.
You are solely responsible for your ongoing treatment and care. Please consult your established provider(s) before making changes. Your privacy is completely protected unless you provide written permission.
Copyright© 2023 by Laura D. Barton. All rights reserved. No part of this document may be used or reproduced in any manner whatsoever, including Internet usage, without written permission from Laura D. Barton/Source Light Integrations™ except in the case of brief quotations embodied in critical articles and reviews.